We see first-hand the ever-growing needs of our most vulnerable families and children. The families we serve are often deciding between rent and food or medical bills and clothing for their children. Over the last year, our community called on us more than ever and we answered in BIG ways, expanding our reach and adding programs. We served over 17,000 families and worked in partnership with 150 referral partner agencies. 
We added an infant care program while also expanding our food programs to partner with healthcare providers and Greensboro Housing Authority neighborhoods. This winter, thanks to capital contributions from several local foundations and individual donors, we are moving into a larger warehouse that will better support our programs and operations. 


As we grow in physical space, we'll also be adding staffing and programming to meet the increasing needs in our community. Imagine what we can do to support our community with more space, staffing and programs!
Your annual giving is crucial to the operations of our food and basic necessities programs. As we continue to rebound from the pandemic's ripple effects, we anticipate the need for our services to increase even more this year. We are asking you to grow with us as we expand to help more struggling families and meet their needs.
Our goal for this year's annual fund is $200,000. We invite you to grow with us as we offer empowering programming to support our families with basic needs for today while building security for tomorrow. We can't do it without you!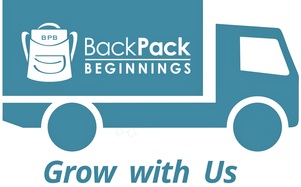 Founder/Executive Director